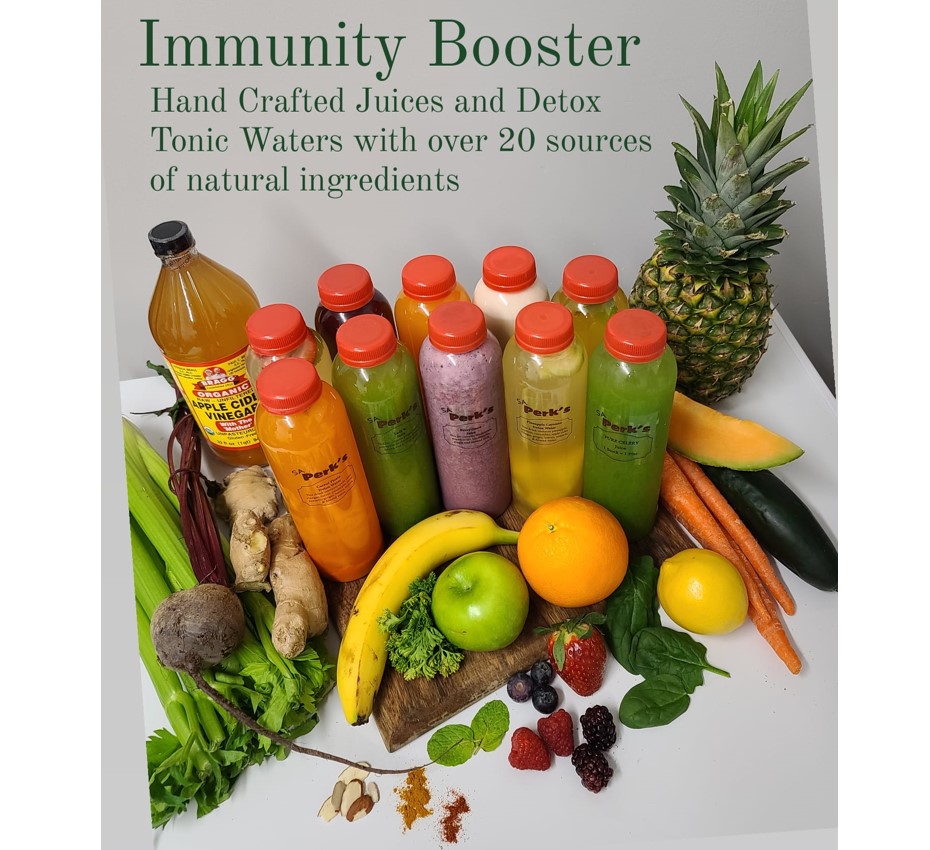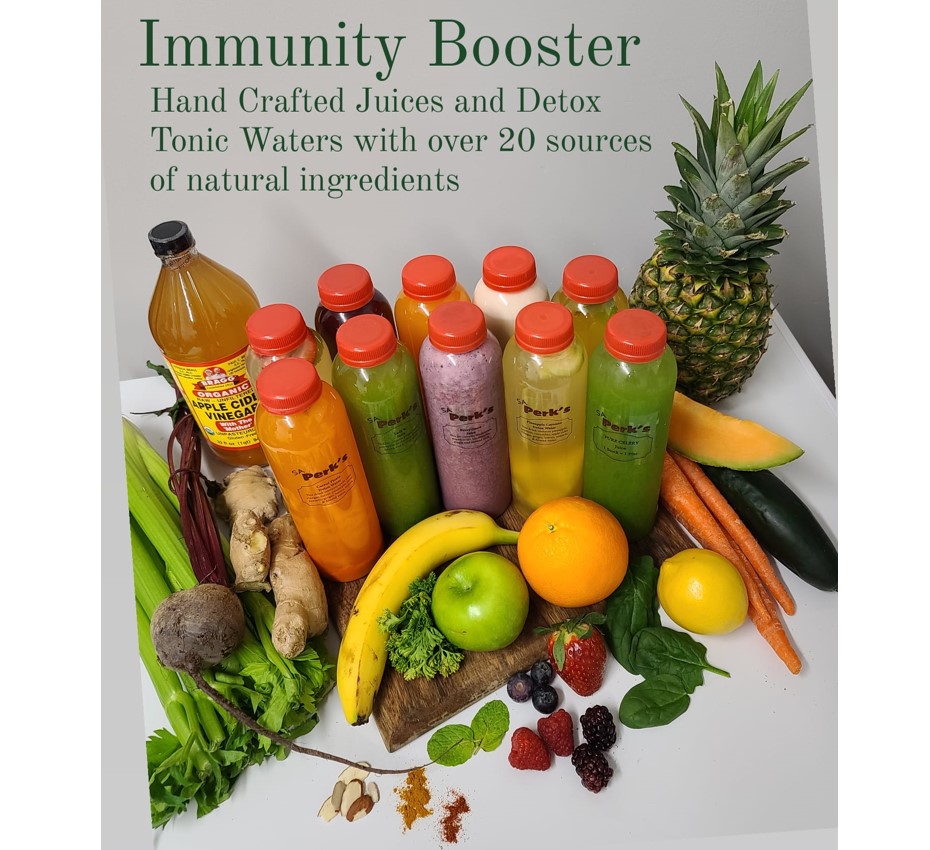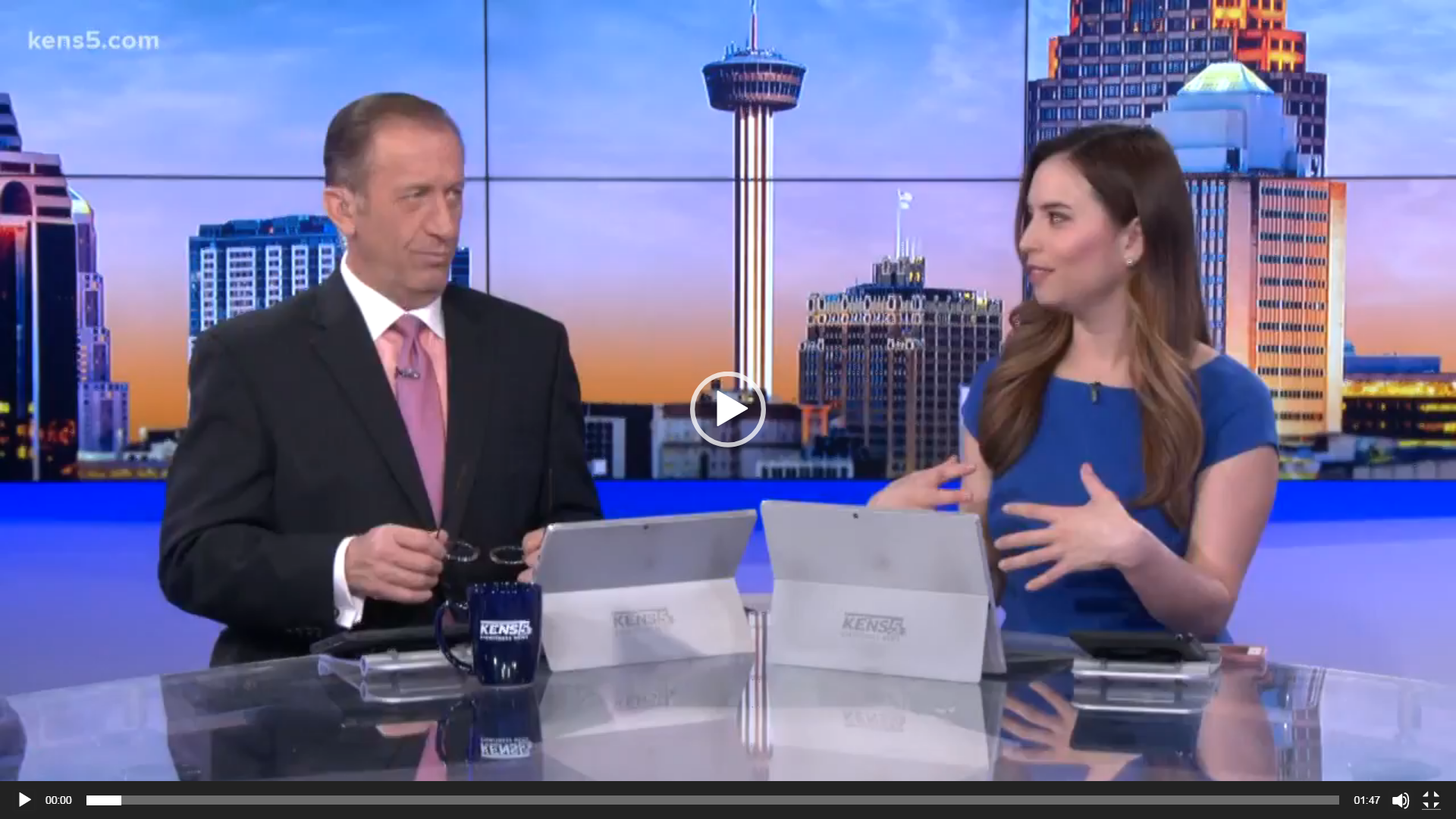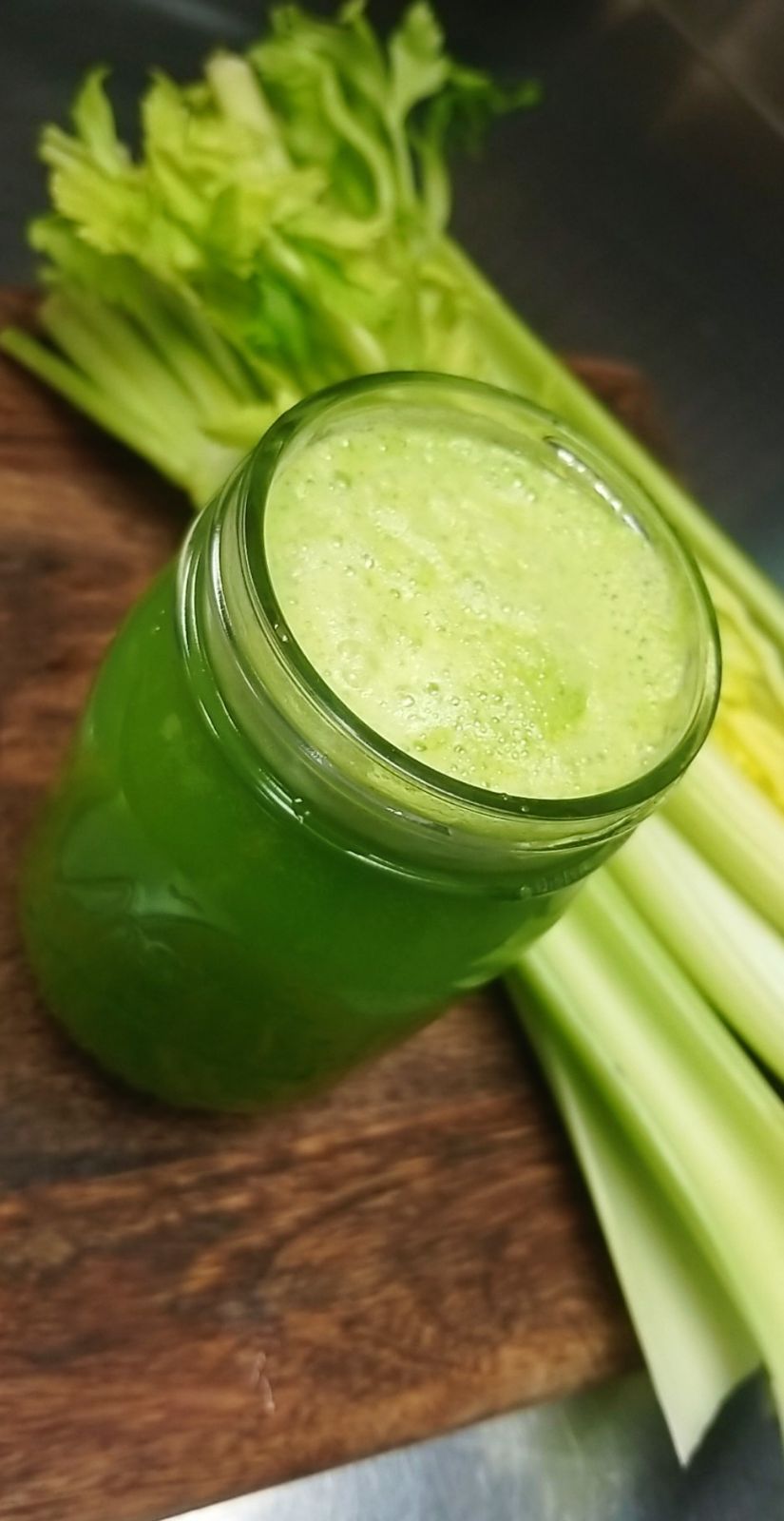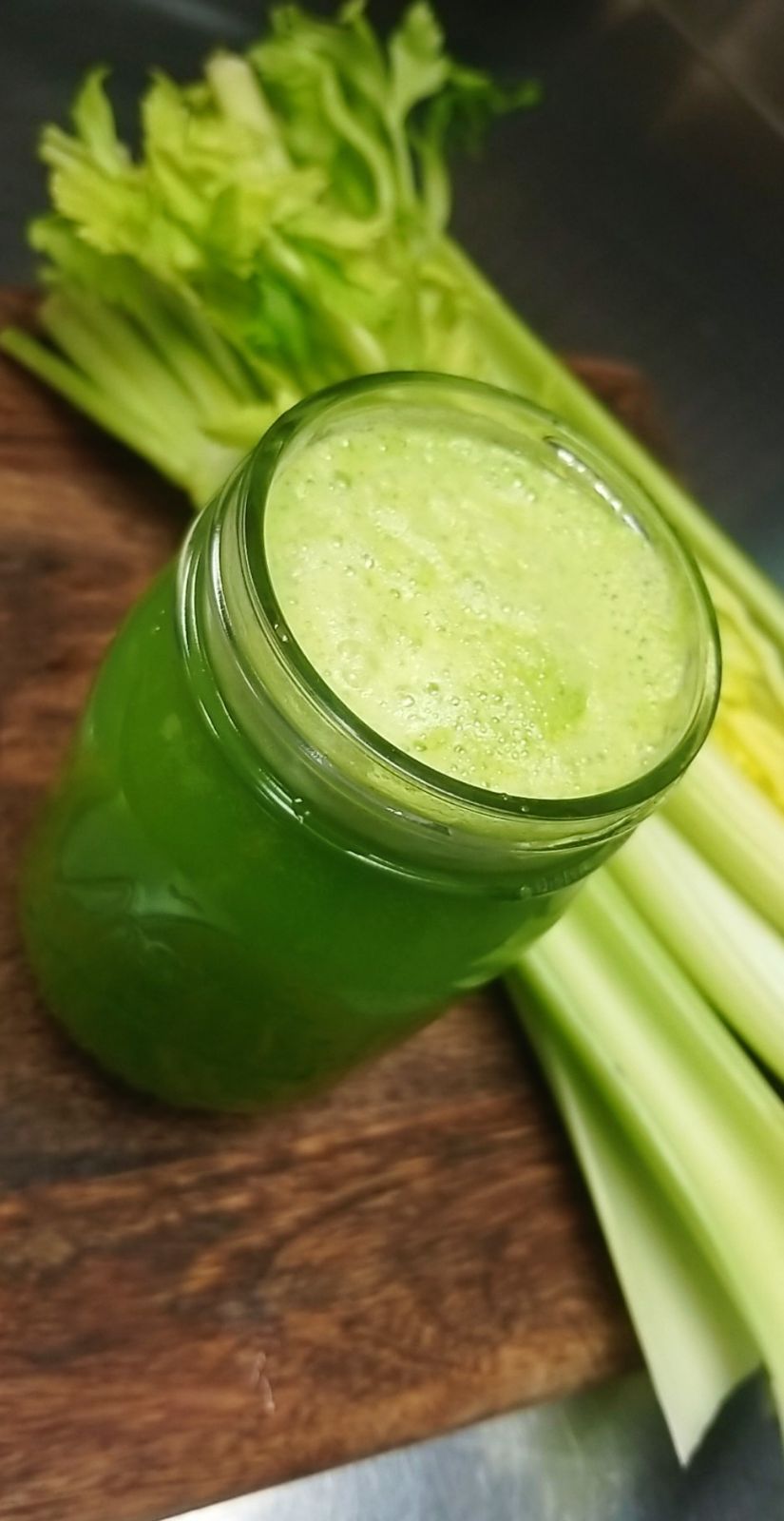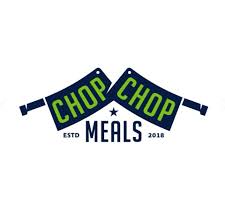 sa_perks_kens_5
SA Perks LLC was on
KENS 5 – Eye Witness News
Pure Celery Juice
Our NEW "PURE CELERY JUICE!!"
1 Stock = 1 Pint of Pure Celery
---
SA Perks LLC
Provides you with Hand Crafted Detox Tonic Waters, Pure Juices, Juice Blends, Cleanses and Plant-Based Food to your work or doorstep!
Our plant based products help with weight loss, health and nutrition. Our products help boost energy and immune system, cleanse the liver, aid weight loss & reduce inflammation. So if your looking to get healthy, stay healthy, boost your immune system or manage an illness, SA Perks is here to serve you!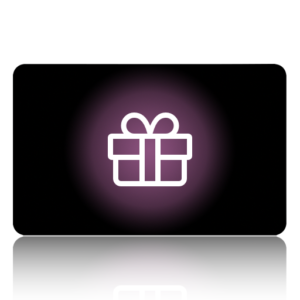 Give the Gift of Health to someone you love. With an assortment of Parfaits, Cleanses, Detox Tonics, and Juices.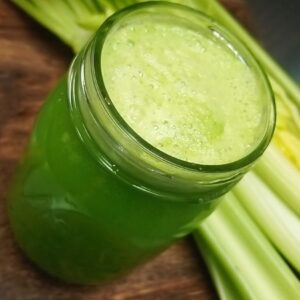 We came across an article (https://goop.com/wellness/health/the-medical-medium-on-the-virtues-of-celery-juice/) from "goop," a weekly newsletter created by Gwyneth Paltrow which is now a Netflix show, website and much more. In the article, medcial medium
Continue Reading →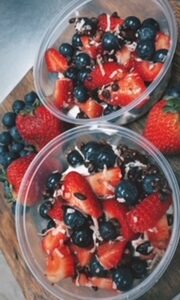 Perfait Parfait for the Summer. Love at First Bite Parfait Contains: Cacoa Nibs Coconut Flakes Strawberries Blueberries Chia seeds Almond Yogurt (optional) Granola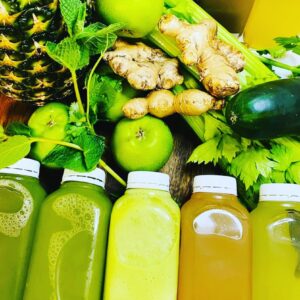 Instructions for the Spring Cleanse Cleanse Day 1 Morning – El Beso (Metabolism Booster) Breakfast – Green Apple Mania (Meal Replacement) Lunch – Lady K Juice (Meal Replacement) Snack –
Continue Reading →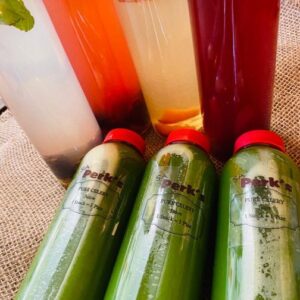 The New Year Survival Kit is an enhanced version of our WEEKEND WARRIOR! We created this cleanse for you to ring out 2020 and ring in 2021. Whether you are
Continue Reading →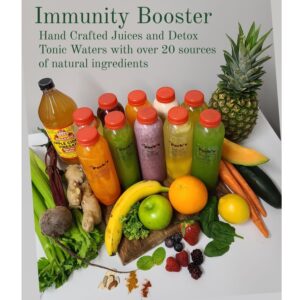 Build up your Immune System as a defense against the Corona Virus and the flu all while detoxing those not so healthy meals. 10 drinks 1 Pineapple Deluxe – Detox
Continue Reading →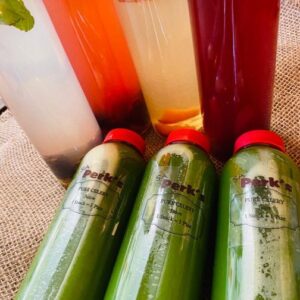 Quick cleanse for the Fiesta! This cleanse is for those that work hard and play hard. Whether your pushing your body to the limits outdoors, exercising or partying like a
Continue Reading →
---

	


	
	


		
	









	
		I am so excited about Beer Garden Run 80's theme party. Great Vendors, 80's music, sponsors. Oh yeah and their AMAZING Breweries. WoohoooooHappy Sunday!  Sharing the Brewery, Food Truck, and Sponsor list with you!  No better value for your money than the Beer Garden Run!  Sign up today, share this post,  invite your friends and see you at the finish line!   Register at www.beergardenrun.com.Texas Brews:  12 Fox Beer Co., 5x5 Brewing Co., Alamo Beer, AquaBrew, Back Unturned Brewing Co., Bandera Brewery, Black Laboratory Brewing, Busted Sandal Brewing Company, Dos Sirenos Brewing, Equal Parts Brewing, Freetail Brewing Co., Gather Brewing Company, HighWheel Beer by Dorćol Distilling+ Brewing Co., Hill Country Cider House, Independence Brewing Co., Man Overboard Brewing Co., Martin House Brewing Company, Real Ale Brewing Company, Saint Arnold Brewing Company, Starbase Brewing, Viva Beer, Weathered Souls Brewing Co., Meridian HiveSponsors: Stout House, 7 to 7 Dental & Orthodontics, Your Destination Fit, Frost, Cookie Gehring, Momentum Physical Therapy, Family Coverage 365Food:  The Board Couple, Serial Grillers, @Genesis Catering & Bistro, SA Perks LLC 			
	... 

See More

See Less