Barbell Sweets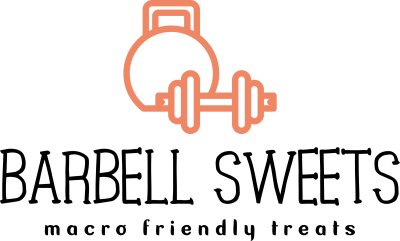 We partnered with Barbell Sweets on January 2018. We are housed inside of their bakery. Please support them by visiting their website and shop.
Fuel with flavor!
Changing diets into lifestyles, one bite at a time.
Macro friendly treats, handmade with quality, healthy alternative ingredients that provide you with a satisfying sweet, without the cheat!
Locally owned & created by sweet lover, health nut & personal trainer, Barbell Sweets is reshaping the way San Antonio cures their sweet tooth. Starting out in a home kitchen and distributing at Your Destination Fit in Helotes, to the exciting anticipation of the official Barbell Sweets store. We look forward to serving the community with our fit bakery by bringing healthy options. Experience the Barbell Sweets difference as we pride ourselves in creating flavors that are true to taste. When you bite into our sweets – it should taste like the real thing! Thats because it is! Real, quality, nutritious, purposeful calories & ingredients.
Eat sweet, live healthy, be happy!

-Barbell Sweets
---
Chop Chop Meals
We partnered with Chop Chop Meals on December 2019. They sell our products through their meal delivery service. Please support our partner by ordering through their website at https://www.chop-chopmeals.com/ .