DOCUMENTARIES
Below you will find documentaries that teach us about the benefits of plant-based living. These films have been an inspiration for us to create and deliver healthy products to you.
They say knowledge is power but knowledge is only knowledge when it isn't applied. We invite you to watch, learn and use what is taught for yourself, on your own. Or, with our help.
---
The Game Changers
Directed by Oscar®-winning documentary filmmaker Louie Psihoyos and executive produced by James Cameron, Arnold Schwarzenegger, Jackie Chan, Lewis Hamilton, Novak Djokovic, and Chris Paul, The Game Changers tells the story of James Wilks — elite Special Forces trainer and The Ultimate Fighter winner — as he travels the world on a quest to uncover the optimal diet for human performance.
Showcasing elite athletes, special ops soldiers, visionary scientists, cultural icons, and everyday heroes, what James discovers permanently changes his understanding of food and his definition of true strength.
This information is found on the Game Changer's website https://gamechangersmovie.com/
---
Fat, Sick, and Nearly Dead
by Joe Cross
Morbidly obese Joe Cross endeavors to drink only fruit and vegetable juice for 60 days in an effort to lose weight, reboot his health, and inspire others along the way. (https://www.rebootwithjoe.com/joes-films/#fsnd )


---

Fat, Sick, and Nearly Dead 2
by Joe Cross
This film dives deeper into his live and advocacy after the first film. In Fat, Sick & Nearly Dead 2, Joe travels around the world and meets with experts who present viable strategies to make and maintain long-term improvements to eating behaviors and overall health. (https://www.rebootwithjoe.com/joes-films/#fsnd2)
---

The Kids Menu
by Joe Cross
The Kids Menu is an inspiring documentary from Joe Cross, exploring the battle against childhood obesity through amazing programs, inspiring individuals and most of all – Kids, taking the lead in getting healthier options on their own menu. (https://www.rebootwithjoe.com/joes-films/#fsnd2)
---

Forks Over Knives
Director: Lee Fulkerson Screenplay: Lee Fulkerson Producer: John Corry
Film Synopsis – Forks Over Knives examines the profound claim that most, if not all, of the chronic diseases that afflict us can be controlled or even reversed by rejecting animal-based and processed foods. The major storyline traces the personal journeys of Dr. T. Colin Campbell, a nutritional biochemist from Cornell University, and Dr. Caldwell Esselstyn, a former top surgeon at the world-renowned Cleveland Clinic. On separate paths, their discoveries and groundbreaking research led them to the same startling conclusion: Chronic diseases including heart disease and type 2 diabetes can almost always be prevented—and in many cases reversed—by adopting a whole-food, plant-based diet. The idea of food as medicine is put to the test. The film follows everyday Americans with chronic conditions as they seek to reduce their dependence on medications and learn to use a whole-food, plant-based diet to regain control over their health and their lives.(https://www.rebootwithjoe.com/joes-films/#fsnd2)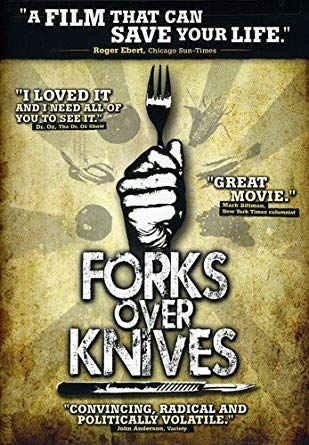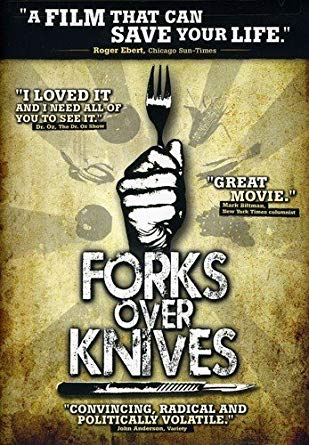 ---

What the Health
from AUM Films & Media
What the Health is the groundbreaking follow-up film from the creators of the award winning documentary Cowspiracy. The film follows intrepid filmmaker Kip Andersen as he uncovers the secret to preventing and even reversing chronic diseases – and investigates why the nation's leading health organizations don't want us to know about it. With heart disease and cancer the leading causes of death in America, and diabetes at an all-time high, the film reveals possibly the largest health cover-up of our time.
With the help of medical doctors, researchers, and consumer advocates, What the Health exposes the collusion and corruption in government and big business that is costing us trillions of healthcare dollars, and keeping us sick. (https://vimeo.com/ondemand/whatthehealth)
WHAT THE HEALTH from AUM Films & Media on Vimeo.
---
What is DETOX?
Detox drinks are a great way to cleanse your body of toxins that give you digestive issues, weakness, bloating, nausea, and skin problems. Detox drinks help boost energy, cleanse the liver, aid weight loss, & reduce inflammation.
References and more information can be found at:
https://draxe.com/detox-drinks, /turmeric-benefits, /10-medicinal-ginger-health-benefits
http://www.doctoroz.com/topic/digestion
https://authoritynutrition.com/6-proven-health-benefits-of-apple-cider-vinegar